Finding the time and money to go to the gym can be a big barrier for Mebane citizens, so Mebane on the Move offers FREE workout groups held at the following times/locations. While the groups are offered at no cost, you must register at the Civic Rec link (under Community Programs & Events) and sign the liability waiver.
Space is limited, so go to Civic Rec link to guarantee your spot.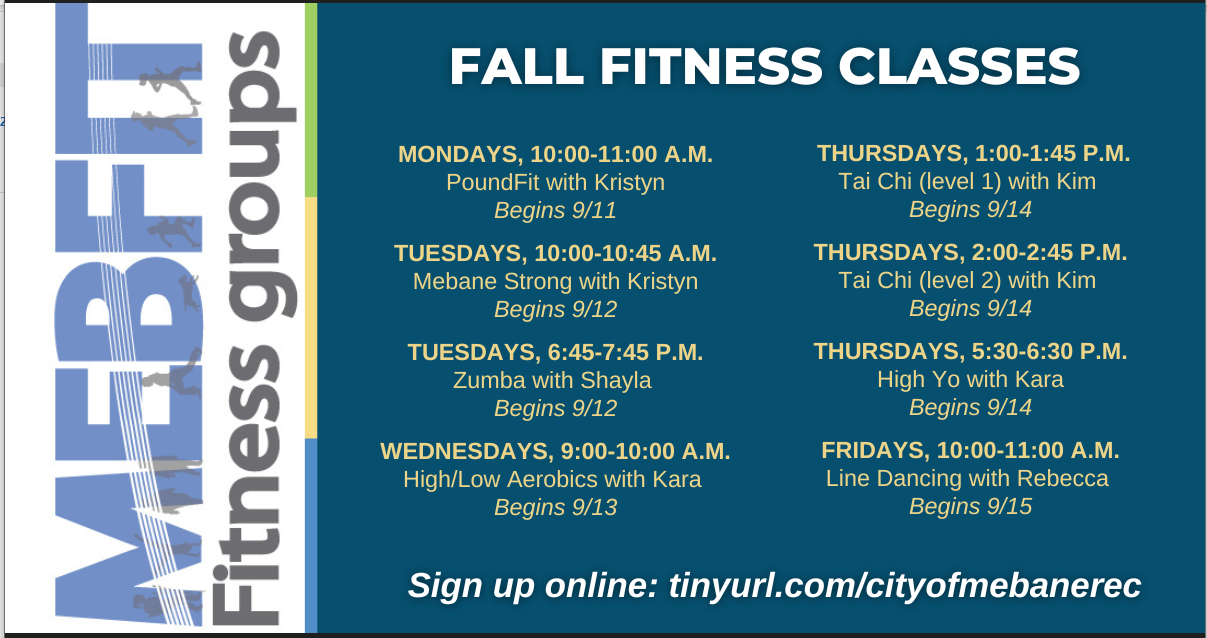 Location
Unless otherwise described, all sessions listed are at the Mebane Arts and Community Center at 633 Corregidor Street, Mebane. We thank the City of Mebane for the use of their facilities.
Would you like to teach a class on behalf of Mebane on the Move? Email us at [email protected]